Yes 60 weeks that this top exists. And this week, it is above all around food that our finds turned: a raclette restaurant, a pin to choose what to eat, a mini pizza oven, a sausage advent calendar and a machine that washes your fingers when you ate crisps. What food we tell you!
READERS' FAVORITE
Even if it is not yet cold, the raclette season is officially open, especially in this Parisian restaurant which offers it AT WILL, yes yes you read that right!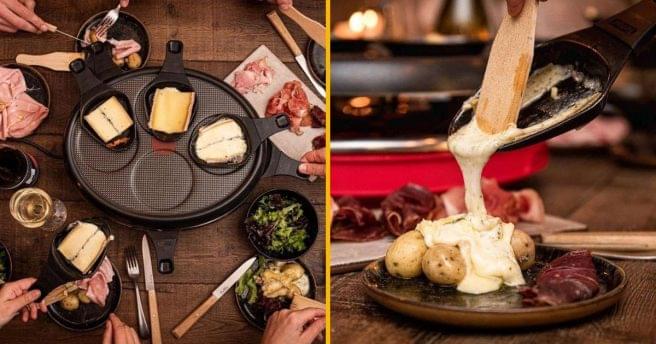 MOST CON
If the raclette is really not your thing then we offer you the pizzarette! It is an oven with mini pizzas to share, or not besides, you can just as well eat everything we are not at home you do what you want.
THE CUTEST
Your tree lacks charm, fun, unusual? Is he sad with his old red balls like every year? Here are the triton Christmas balls to give your tree the charisma it deserves.
THE MOST EXPENSIVE
Yes it's a mini washing machine to clean your finger full of salt, unless you've already licked it and suddenly, it would mainly be used to clean your old drool. So on the other hand, this marvel is only available in Japan and for the modest sum of 700 euros.
THE MOST ESSENTIAL
BECAUSE IT'S A CALENDAR WITH BORDEEEEEEEL SAUSAGES.
THE MOST ANNOYING
It's time he put his hands in the dough, it's enough to be maintained for free like that. At work !
MOST USELESS
Definitely the object that will settle many conflicts between you and your half when you argue about what to order to eat, no more confusion!
Do you know what to eat tonight?