We hope you enjoyed your weekend and that you were able to enjoy the sun. We took the opportunity to look for very stupid objects to present them to you next week. In the meantime, here is the compilation that summarizes the best objects of the past week, if you ever missed them.
READERS' FAVORITE
Yes yes, you read that right. If there are fans of Hocus Pocus among us, know that you will have to go to the Airbnb site on October 12 to hope to have a chance to be able to stay in this house which is in the USA.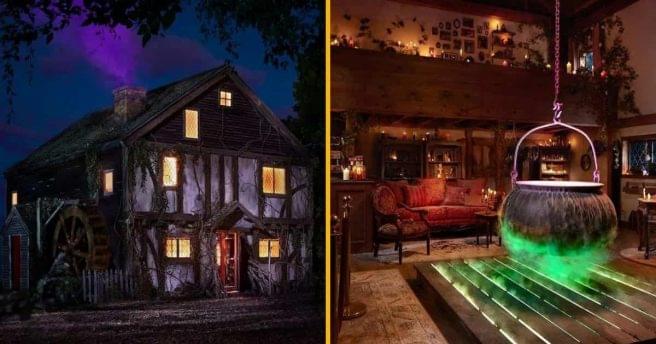 MOST CON
It is the best object that has been invented. Already very practical for having an extra seat at home, it's also perfect when you have a great view and you're cooking eggs with a tiny hourglass (yes, we know it's your timer) and Above all, it will teach your children patience.
THE CUTEST
Because winter is approaching, your cat needs a coat to keep him warm. However, not just any cloak, he needs something of his rank, and this royal cape is perfect since he's the king of the house.
THE MOST EXPENSIVE
You're such a fan of Monopoly that you want to acquire all the Monopoly in the world (good luck) and that's good, we found this Deluxe Monopoly for "only" €650, how lucky you are.
THE MOST ESSENTIAL
The only tree ornament you'll want to grill.
THE MOST ANNOYING
Yes, we know you like charcuterie, but that's going a bit far, don't you think?
MOST USELESS
You necessarily have a friend, a brother, a colleague to whom this pin would go to delight.
And don't forget to call your grandmother.