Hello Totemixes! Tonight, it's the big night. The evening of the poles. The night of the final. The evening when we see all the adventurers who have washed and brought out their best clothes to debrief the adventure. The evening when we see an adventurer from the beginning of the season again and say to ourselves: "But wait, who is he? We've never seen it, haven't we? » And finally, it's the evening when we know who wins the 100,000 euros. After all, that's the point anyway.
So last week, JC, Gégé, and François qualified for the orientation, joined by Bastien who will be entitled to the cursed post. We obviously enjoyed Amber's departure, but now it's time to get down to business. And the question we all ask ourselves is the following: will JC last more than a minute on his post? Nothing is less sure. Come on, let's go for a beautiful evening.
1. Gégé takes confidence before the final
Gege: "Tomorrow I could sing and be Madonna"
Wow calm Gégé, we like you but don't mess around either. Please keep your feet on the ground a little longer.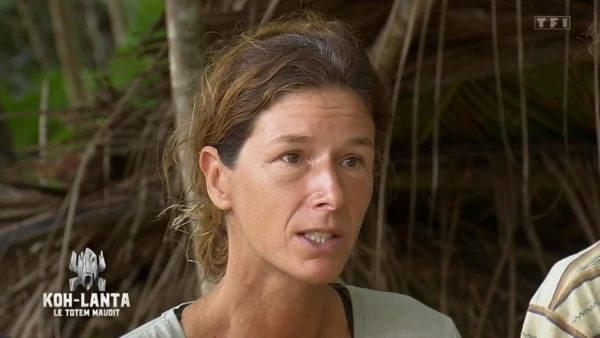 2. Bastien is still on the loop on his color story
In 30 years he will still think about it before falling asleep ("not the sky blue Bastieeeen not the blue cieeeeel"). Come on, move on Bastoche, that's all in the past.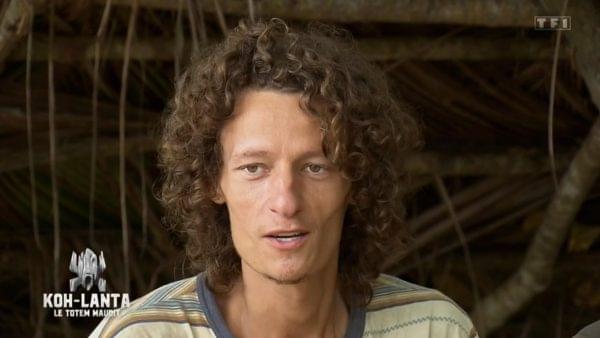 3. The famous cursed post
We finally know what the cursed post consists of: the size of the surface of Bastien's post will shrink faster than the others. We kind of suspected that, to be honest. But hey, since Bastien is strong in balance, that shouldn't handicap him too much. It still lacks a bit of spice this season.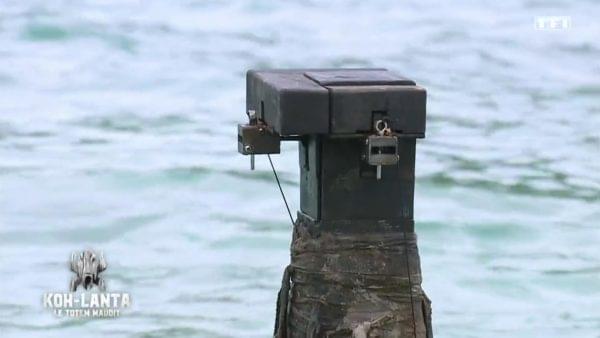 4. JC is still on his post after 5 minutes
It's fishy, ​​very fishy. It is probably held by invisible threads. We ask for an expertise to check if there is no cheating.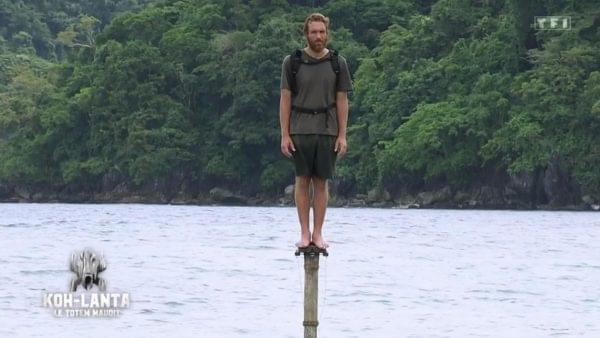 5. And we remove the keys
It's the only time in our life when we can say the word "key" so we take advantage of it. Key, key, key. It's good, we've had enough of it.
In short, Bastien therefore finds himself with a very small area, and inevitably he struggles more than the others but holds up well despite the imbalances, which is strong. After 1h30, he is still standing, it is already a great achievement.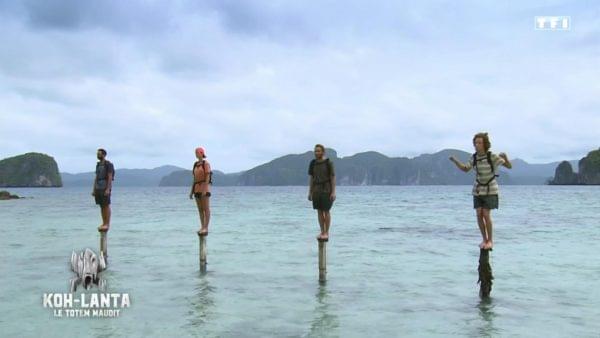 6. Remove the second key for the others
That's it, everyone ends up with the same surface as Bastoche: the real competition begins…
… and François falls, carried away by his melon. The second key will have got the better of him.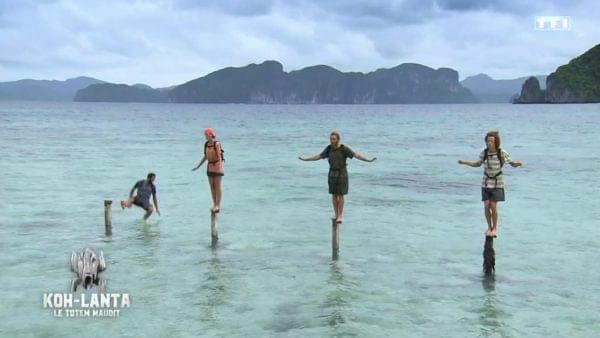 7. And it's Bastien who follows
He managed well so far, but from being off balance every 5 minutes, he got tired. No luck.
And JC is still there. Yes yes. He and Gégé are killing the game like at orientation. We are delirious.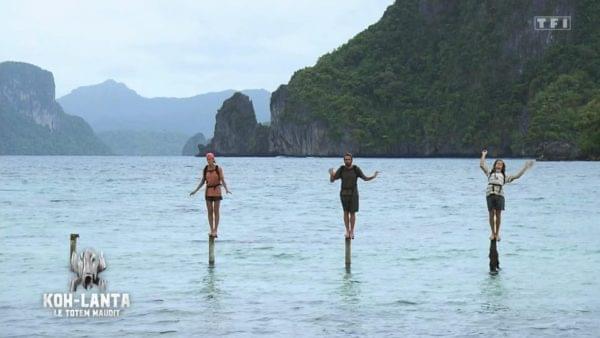 8. And victory is for Gégééé
JC ended up finding his true nature after 2 hours and gave the victory to Gégé. She will have been discreet throughout the adventure to end up screwing everyone at the end. A champion.
9. PARDON DENIS?!
There will be three finalists? But why ? Since when ? What have we done to deserve this? The new rules are fine for a while, but now it's torture. Denis begins to look like his Palmashow caricature.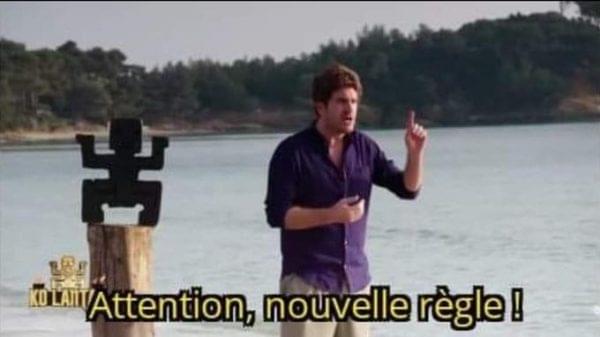 10. Gégé chooses François
OK Gege. You disappointed us.
11. And François chooses Bastien
JC finit 4eme.
Brothel.
Dog of life.
We no longer have the words.
François was afraid of JC and preferred to choose a guy he had known for 3 days. Disgusted.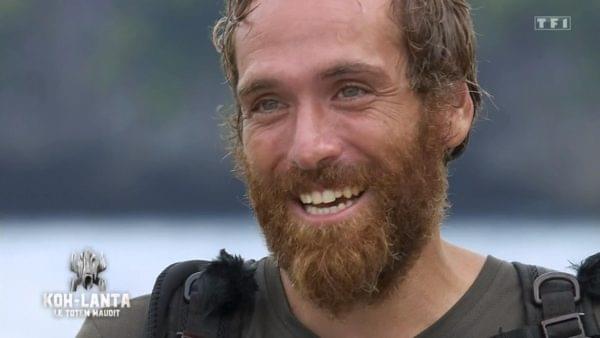 12. Louana seems delighted to see Amber again
Really delighted.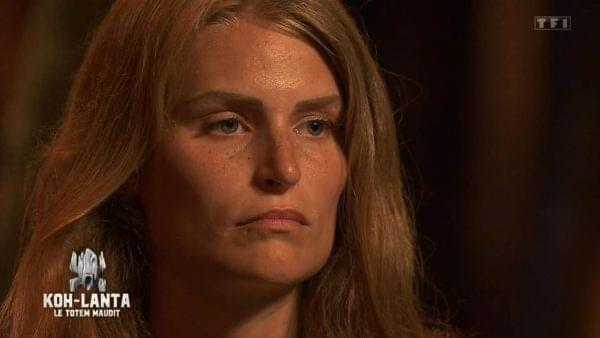 13. Denis mousse JC in front of everyone
"Hey guys, the JC is not a big draw, he won the orientation and finished second on the posts, so we will all stop making fun of him please"
It's both nice and not nice at all for JC.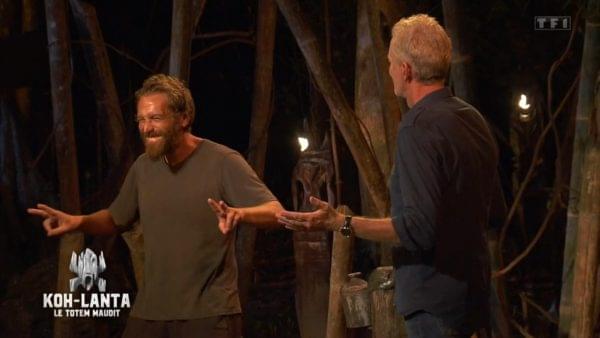 14. Thank you Dennis
François : "Nicolas didn't give me any information, he just told me who you were going to vote for"
Denis : "Well, that's important information"
Thank you for putting an end to the foutage of mouth of François and Nico who have a little difficulty in assuming their strategy.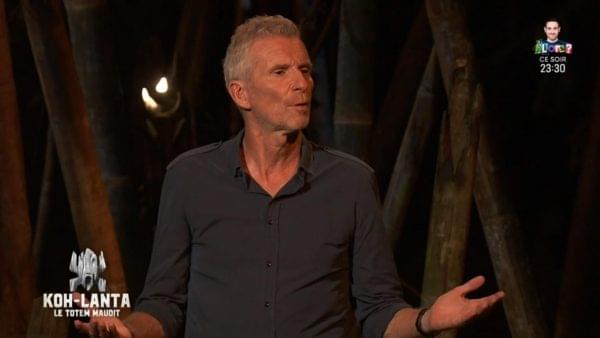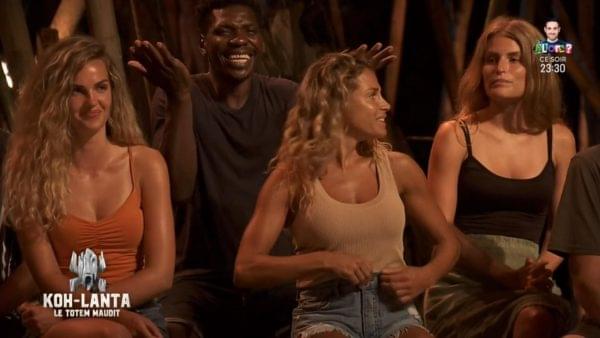 15. Tired of listening to Nico
Nico : "Koh-Lanta when you're in front of the TV with your slippers it's easy to criticize"
Us, in slippers in front of our TV: " DIRTY TRAITOR "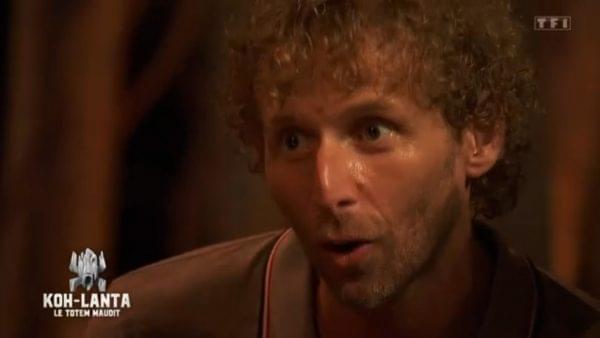 16. Yellow card for Bastien
L'expression "nature painting" has been banned since 2008. If it were up to us, you would be disqualified on the Bastien field.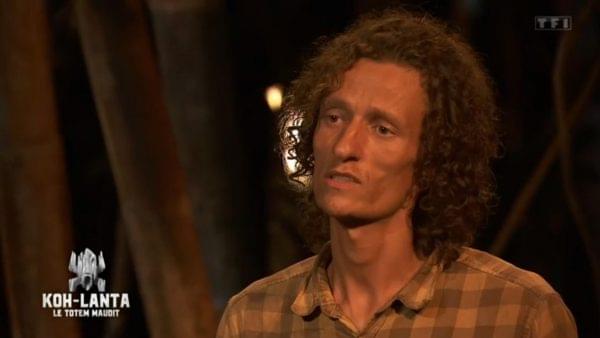 17. Olga is dressed in a fishing net
A tribute to all those fish she didn't catch during the adventure. It's moving.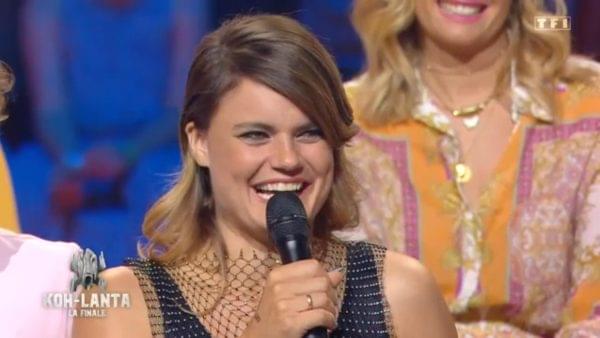 18. We love Denis' honesty
JC: *enters the set"
Denis : "WHAT IS THIS OUTFIT?" »
It was disconcertingly frank. Imagine you do the same thing with one of your colleagues who arrives at the office one day, you take a direct right.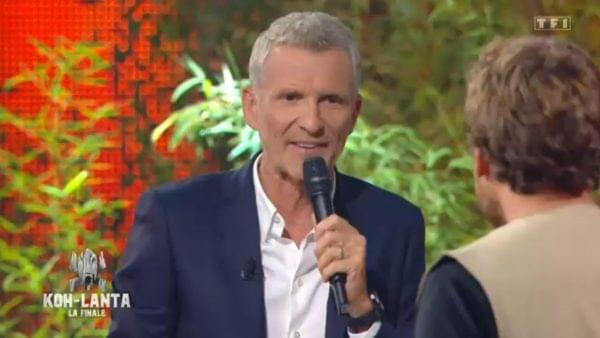 19. JC is still a crack
JC : "It was only in the playoffs that they wanted to choose me"
Come on Amber, take what you deserve.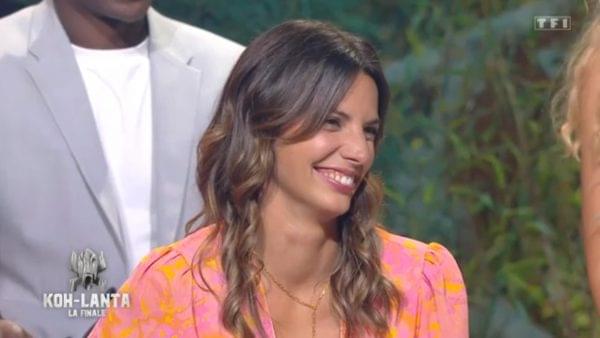 20. The Null Happening
Denis offers an immunity necklace to Setha because she pretended she had a necklace during the adventure. Ok. We're having a great time, huh?
In addition Denis dares to add "I'm sure this will be a great gift for you and your four daughters". Don't get carried away man, it's just a wooden necklace huh.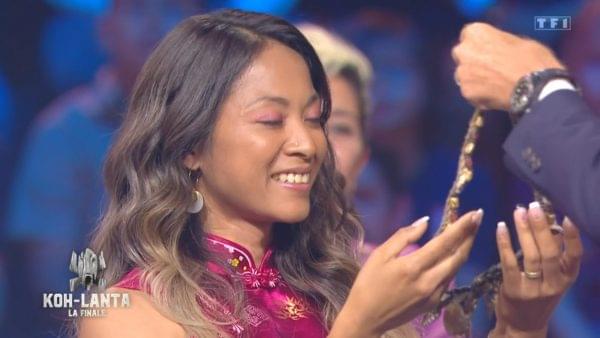 21. A giant pigeon passed over Samira
Please bring him a towel.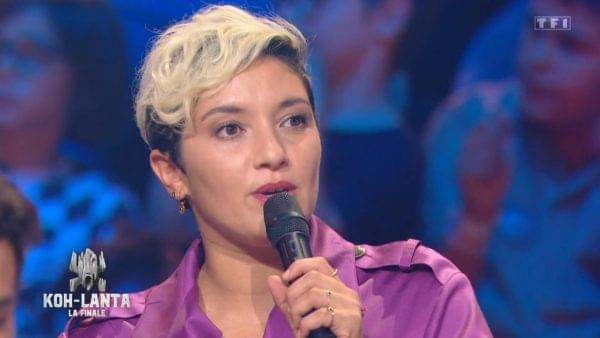 22. EQUALITY
After a close vote, Géraldine finds herself with 3 votes while Bastien and François count 4 each. It is therefore the doublet Bastien / François who wins. Yes, they both win and share the money. Unheard of in the history of Koh-Lanta.
So ok, the guys weren't unworthy, but it's still really disappointing as a final. After the season without a winner last year, it's starting to do a lot…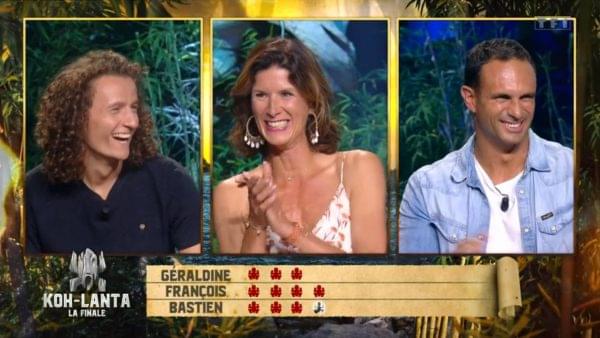 23. We end on this Colin killer vote
Colin : "Bastien, I'm voting for you because you're the most deserving, the most versatile and… you're rather handsome"
Oh dear, we missed him at the end of the season, Colin.