Couples are disgusting. Already, the principle of rolling big shovels, being intimate to the point of pooping with the door open and texting each other all day, it gives the sheaf. But the nicknames… Is it to finish us off, or what?
1. "My other half"
You are at least 54 years old, your love's first name tattooed on your left shoulder, and a half-heart-shaped key ring on your "love nest" keychain. The other piece is obviously held by your other half, since together you are one. You don't have a great personality and only see through the other. It's a bit sad.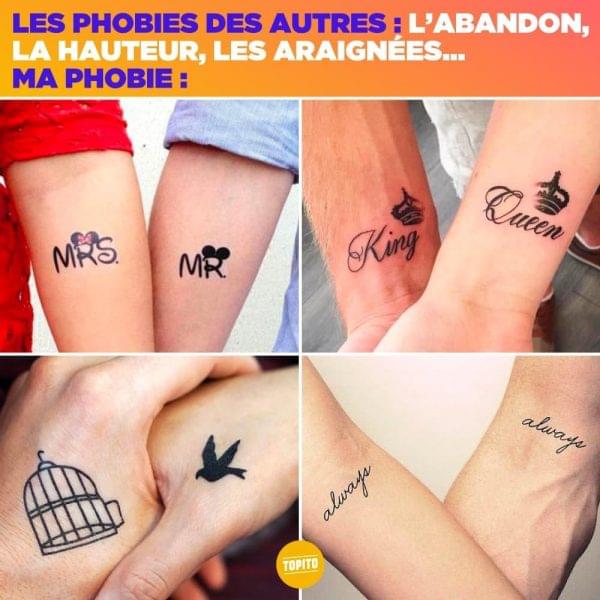 2. "Bébou"
You are a particularly silly person, who wears a necklace with the initials of his lover around his neck, and who finds the words ending with "ou" or "ette" too cute. You have the annoying tendency to add "small" in front of each word to make it cute. In reality, you are instilling unease all around you.
3. "My Life"
You got stuck in 2010, your boyfriend/girlfriend is still called "admv" for "love of my life" on your phone. You speak high-pitched and sneer, systematically putting your hands in front of your face. Your co-workers know your boyfriend's life better than yours. Change disc.
4. Chouchou" ou "Loulou"
You are as hasbeen as "Un Gars, Une Fille". It's time to move on and find some more modern refs.
5. "Baby"
You are a person without color or taste. You imitate others, without looking for a bit of originality. You are a rather insipid person, not to say invisible. We're not saying you're not a good person, we're just saying that you blend in so well that you almost forget you exist. To choose, "bébou", it's a little better. Simple advice.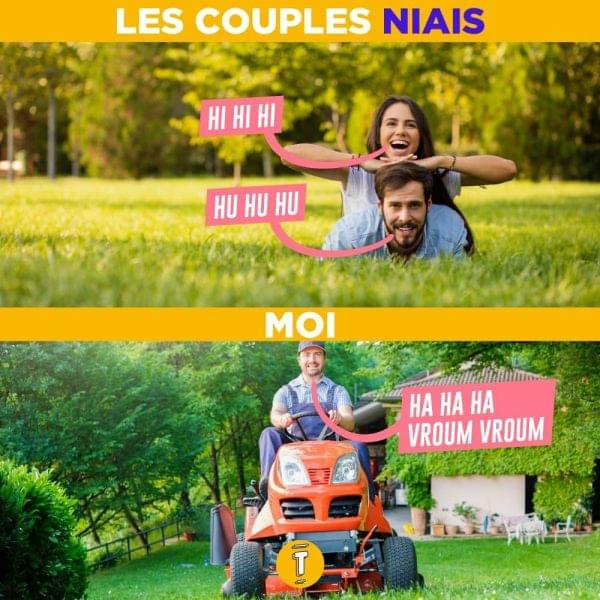 6. "Baby" or "baby"
You are the franglish version of those who say "baby". You are an unbearable person who does not deserve to be in a relationship. It is said.
7. "Kitten"
You are a toxic person for whom the couple is a relationship of power with a dominant and a dominated. You ask the person opposite to answer you with "big cat" to keep some hierarchical power. cringe. Rarely met a person as unhealthy as you, in fact.
8. "Heart"
You have strong deficiencies in French and you forget the definite article "the". This is very serious. You must buy Bescherelle quickly.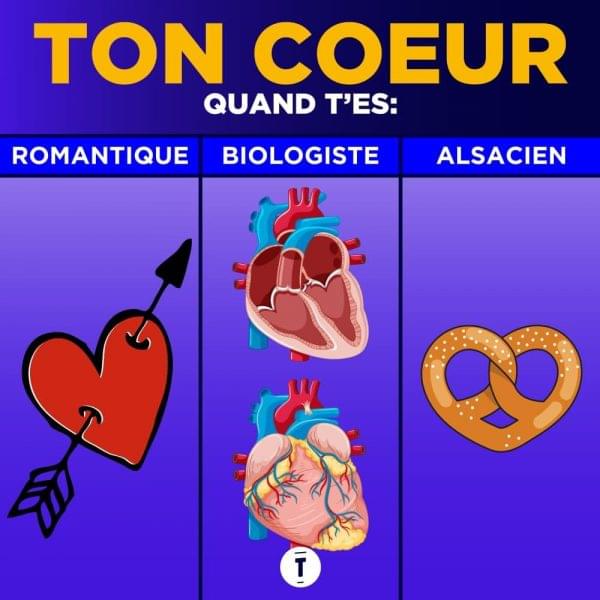 9. "My Sweetheart"
Oyé oyé damsels, damsels. It's time to get off your high horse and get your feet back on the ground. We're not in Bridgerton here, actually. We wake up, we are in the 21st century in a world that will certainly end up exploding shortly. It's time to adopt a more modern language and reconnect with reality.
10. "Me king/my queen"
You have personalized paintings with your two first names surrounded by a heart and wearing a crown. You did a modeling of your intertwining hands, and gave it to her for your 6 months as a couple. Your love song: Reine, by Dadju. Hard.
11. "Doudou"
You are literally 8 years old and have a big emotional problem. You would easily replace your other half with a teddy bear or a night light… But you won't, because sometimes he/she takes you to the carnival, buys you sweets and sings you lullabies before you sleep. What do you like most about your boyfriend/girlfriend? When she defends you in front of all those jerks who don't believe in Santa Claus.
12. "Maman"
You were struck by the same symptom as the guy/girl just above. It's time to sort things out, because calling the person you're hooking up with "dad" or "mom" really freaks out. You like having your bag ready for you before you leave for work, cooking you and buying you, giving you pictures that shine when you've been good. Is there really anything that shocks you?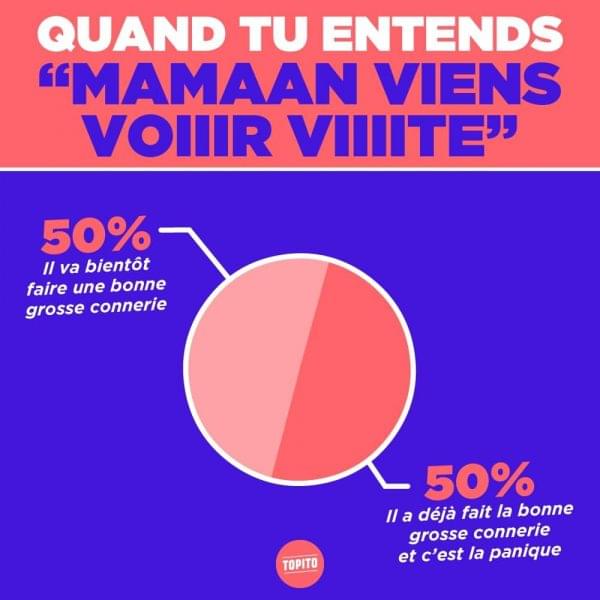 13. "My Angel"
These are little remnants of your emo period. A little memory of your 15 years. It's not serious, but you should still succeed in getting rid of this dirty habit.
14. "My Oxygen"
You work in the medical field and you find it difficult to separate professional and personal life.
15. "My fatal beauty"
You're a fan of RnB, still do your hair with gel or glitter hairspray and find that tribal tattoos are beautiful. You live in a world that ordinary mortals cannot and do not want to understand.
16. "Shrimp"
You consider that with your other half "everything is good, except the head". It's hard to get more toxic and superficial than you.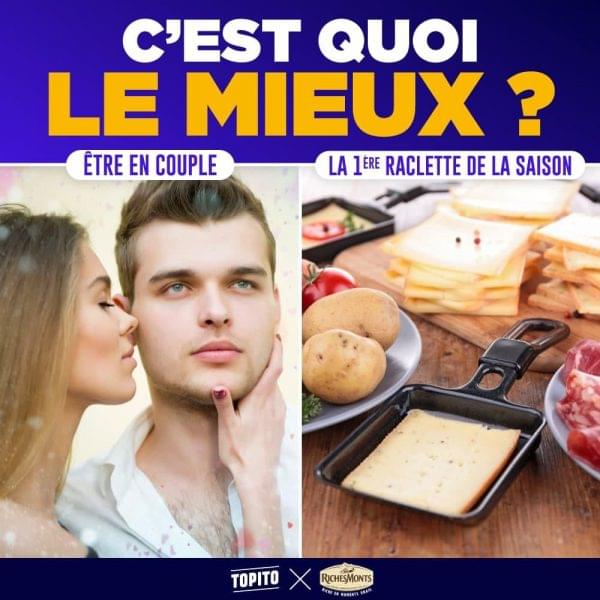 17. "My candy duck", "my barley sugar", or "my sweetness"
You are addicted to sugar and should quickly make an appointment with your doctor to check your diabetes rate. We never know.
18. "My Honey"
You are a French chauvinist who swears by the baguette. If your double is the crumb, you're probably the old burnt crust. You match together, but without each other… You don't inspire much pleasure.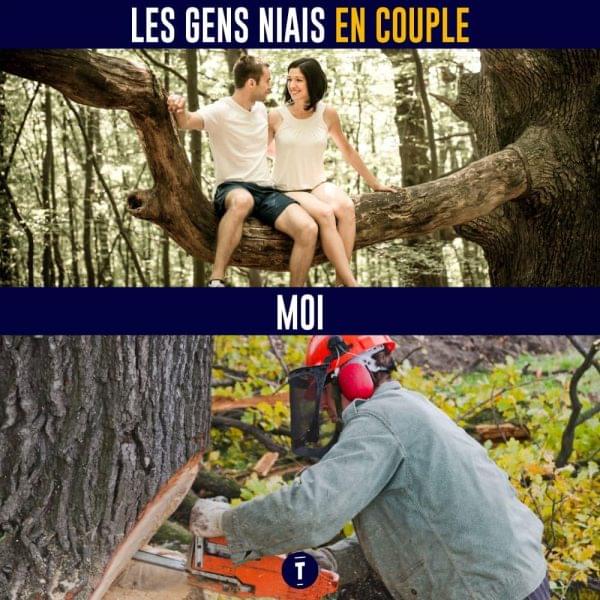 19. "My love"
You are a pragmatic person. Boring, but pragmatic.
20. "My Big Ball"
You're the best of your group of friends and people take your couple for a life goal. Cheer. Do not change anything.