It's nice cartoons, but sometimes it's a little ass-ass praline. Fortunately, Daniel Björk, aka Instagram.com/kickpunch.se/" rel="noopener" target="_blank">kickpunch.se on Instagram had the warm idea of ​​crossing them with equally cult horror films and the mixture gives illustrations as monstrous as they are comical.
1. Toy Story Evil Dead
It looks like a kamoulox.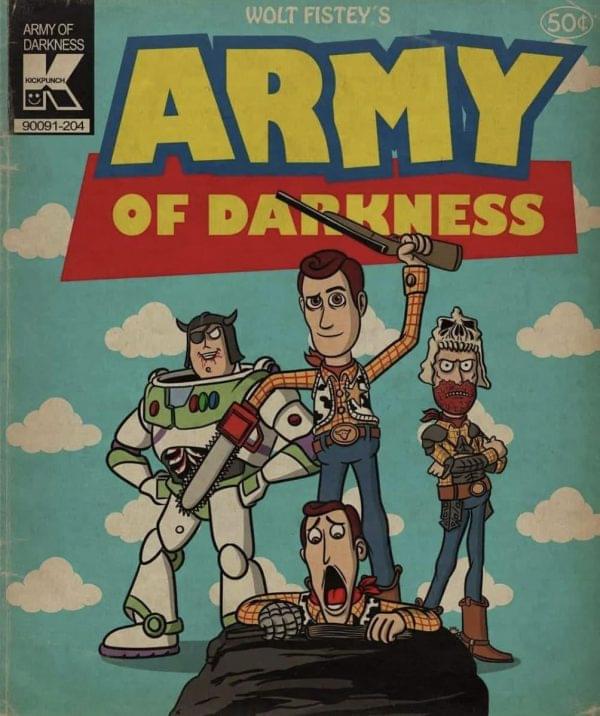 2. Freddy the claws of the night as a guest of the Griffins
It's immediately much more scary.
3. Esmeralda in the grip of a chainsaw massacre
Quasimodo's revenge isn't very cool.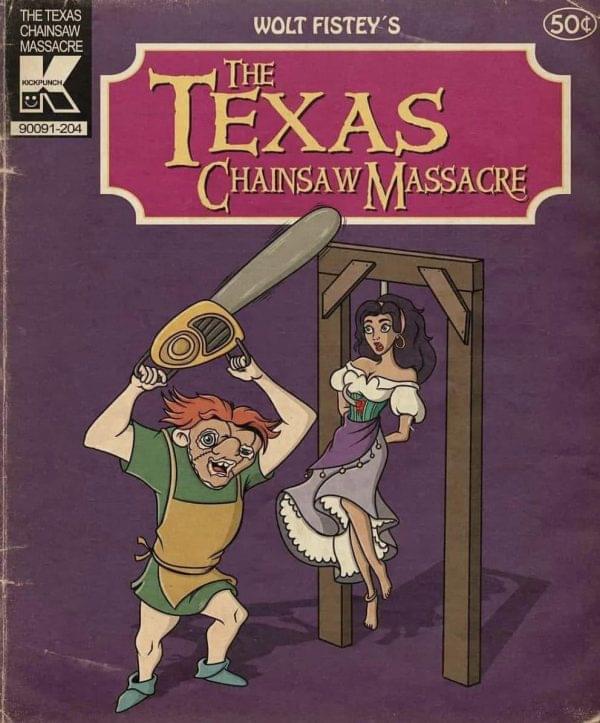 4. "Bad Taste" vs. Winnie The Pooh
Peter Jackson's first film was a pretty creepy little horror film in which aliens bring their boulard back to a small New Zealand village to make human meat part of their intergalactic fast food.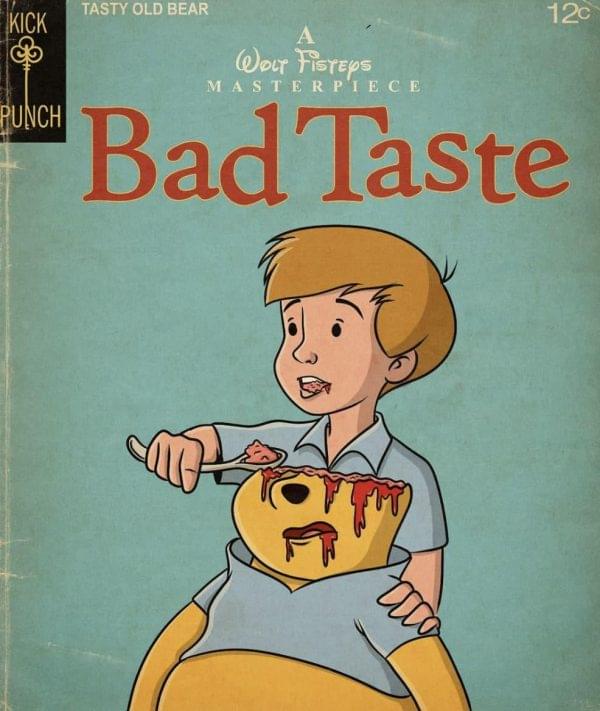 5. When Stephen King met the Aristocats
Dare to tell me that you have never read Simetierre ?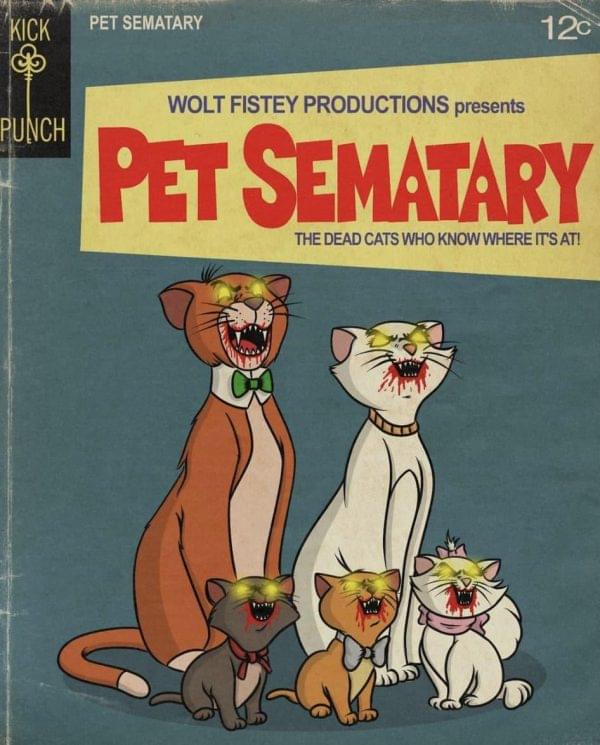 6. Friends VS. Tales from the Crypt
Finally this series looks cool.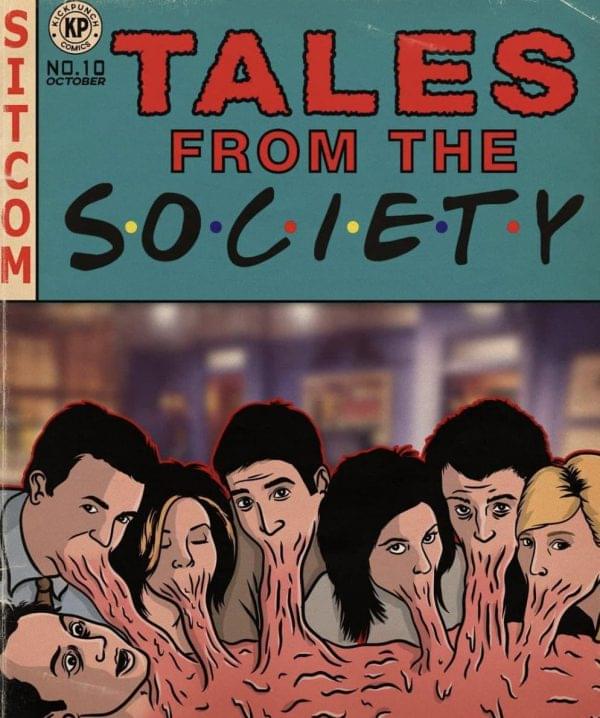 7. The Little Mermaid in Beetlejuice mode
Not the coolest Ariel to see, but hey, I'm not judging.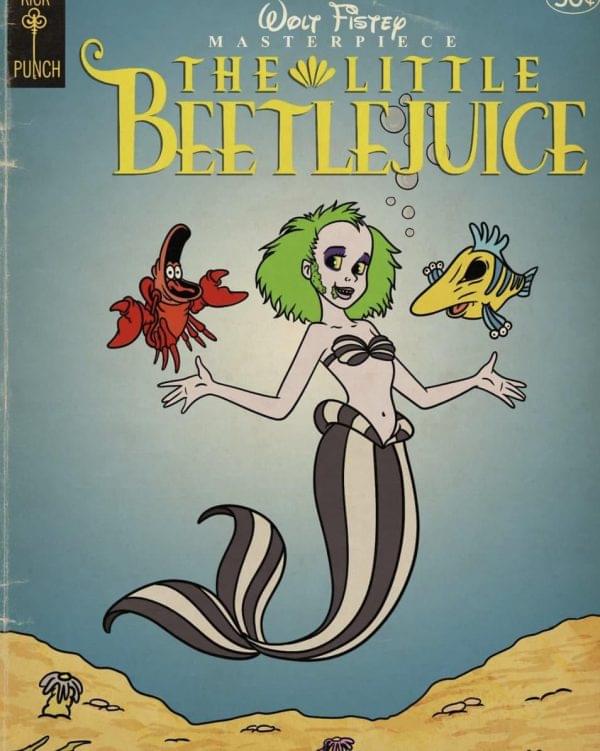 8. Gargamel lost in Alien
You won't look at the Smurfs the same way again.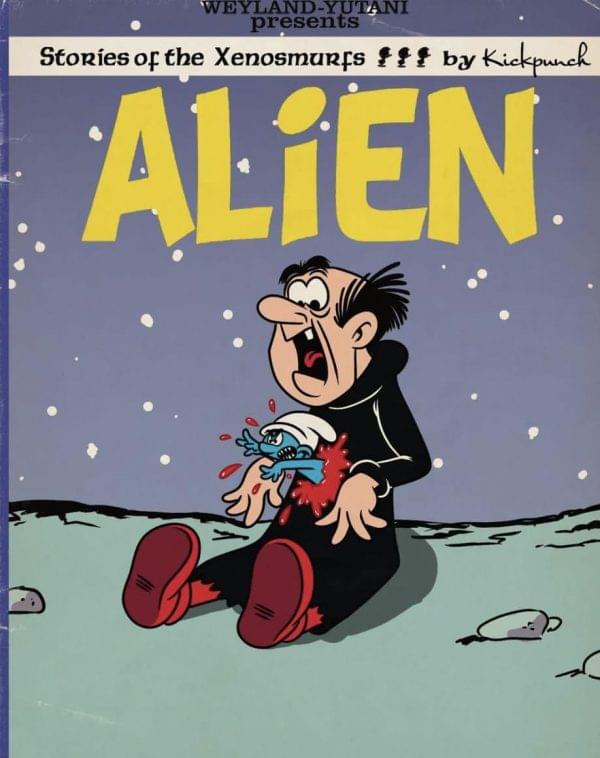 9. Tom victims of Jerryjigsaw
Ah bah yeah, we may be a cat we laugh less now.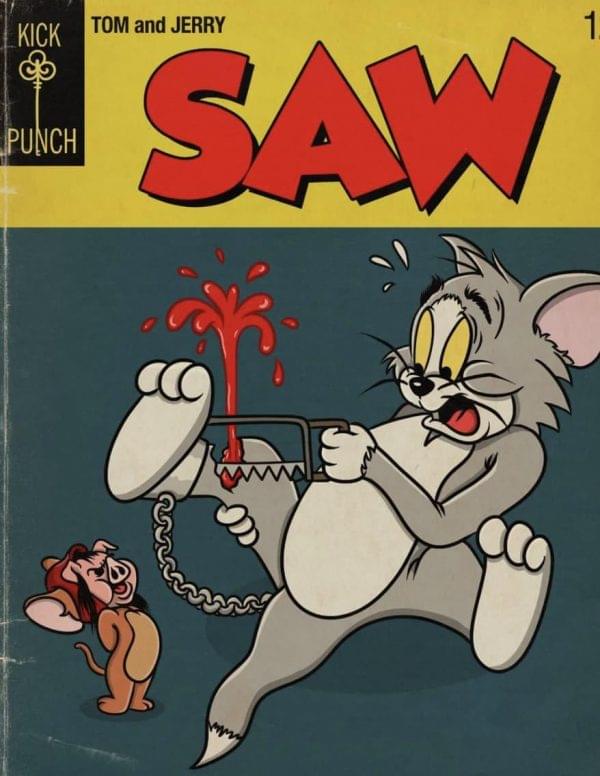 10. Bugs Bunny in the Cannibal Holocaust universe
No animals were harmed during the making of this illustration (unlike the film)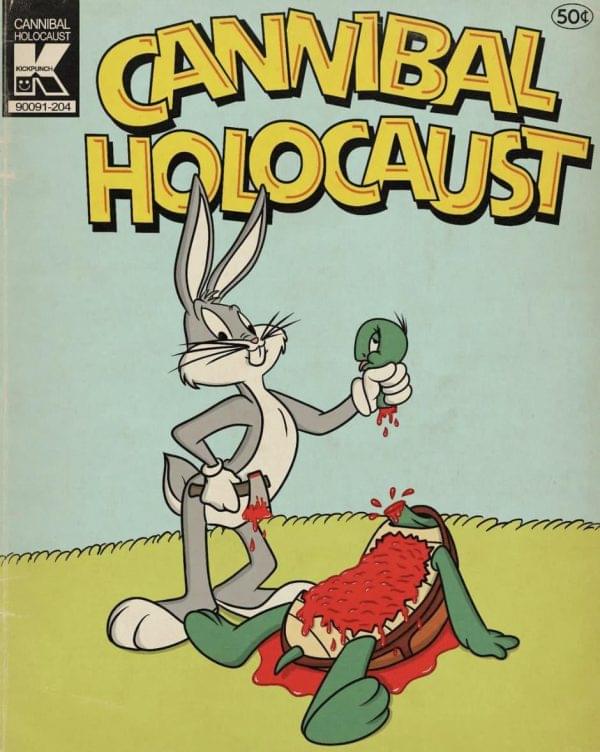 11. Leg-eating Mickey
The sharp-toothed mouse.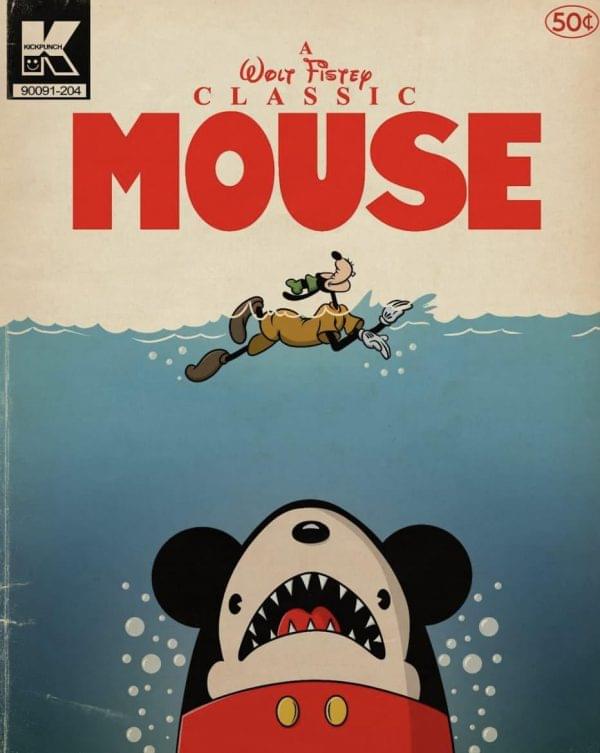 12. Hallowend mood
Is it normal that it makes me hungry?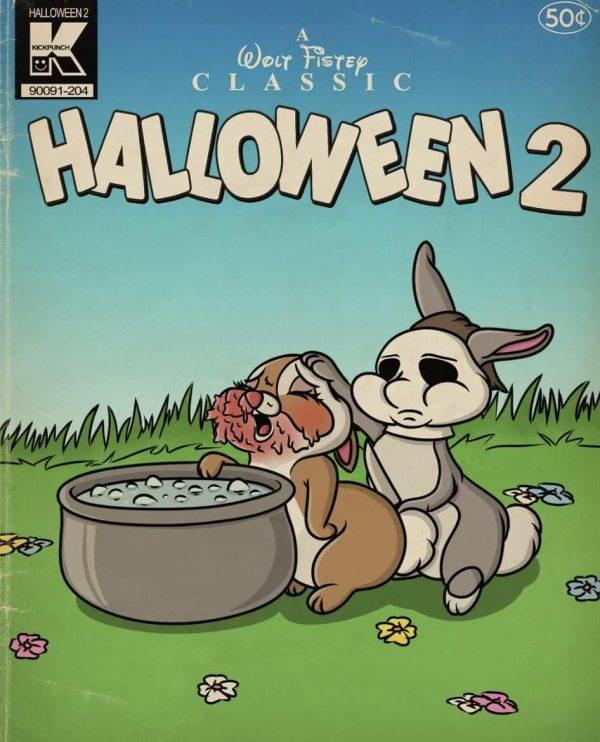 13. Beauty with Vomiting Wood
Not all forced kisses are good to take.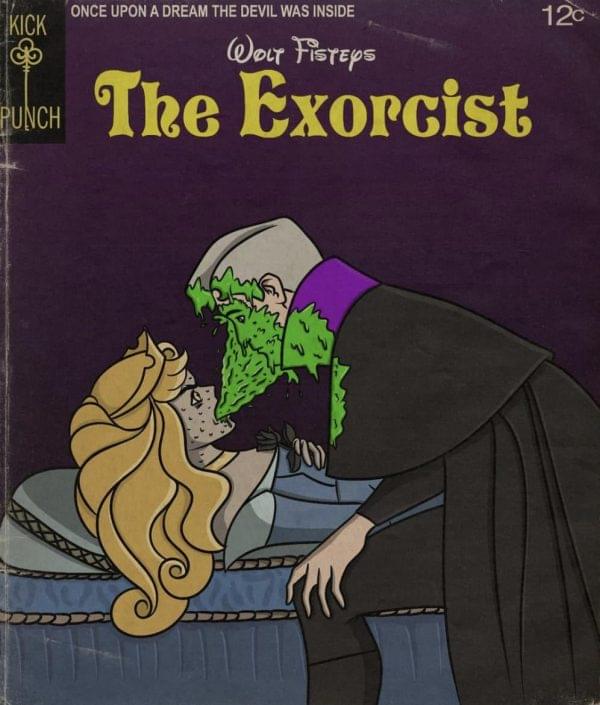 14. The Lion King Sect
For those who have seen the awesome Midsommar, this image is sure to chill your blood.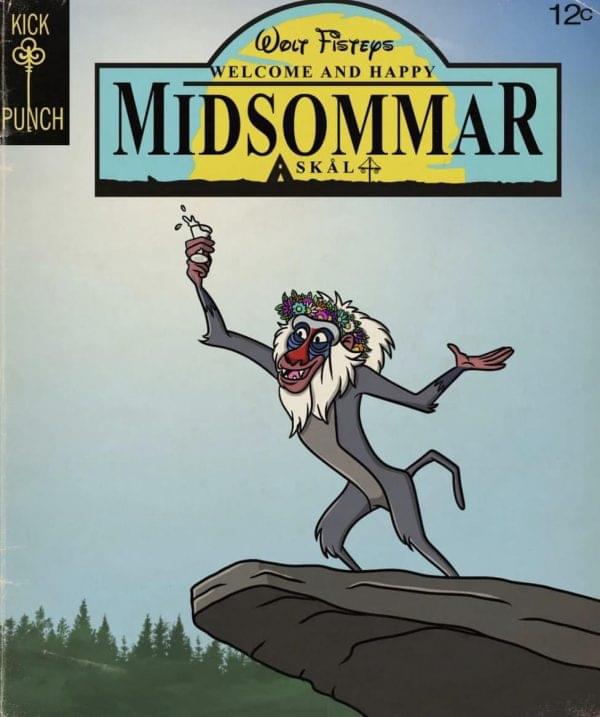 15. Peter panpan
Don't be seduced by its pixie dust.