One day a friend told me about Vinted and it's a bit like she had given me an orphan disease. Before I didn't do any shopping and now I buy shitty stuff for 3 bucks all day long, negotiating 50 cents like an old raklo. But what have I become? Let us investigate this clothing phenomenon in an illustrative way.
1. When you try to go all out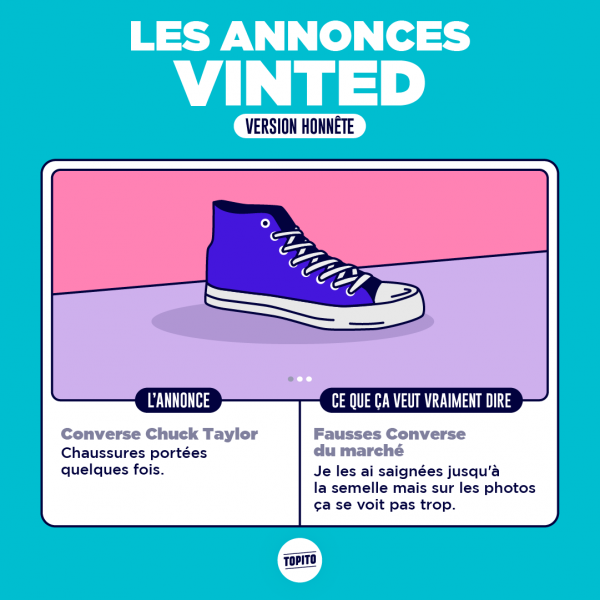 2. The influencer nightmare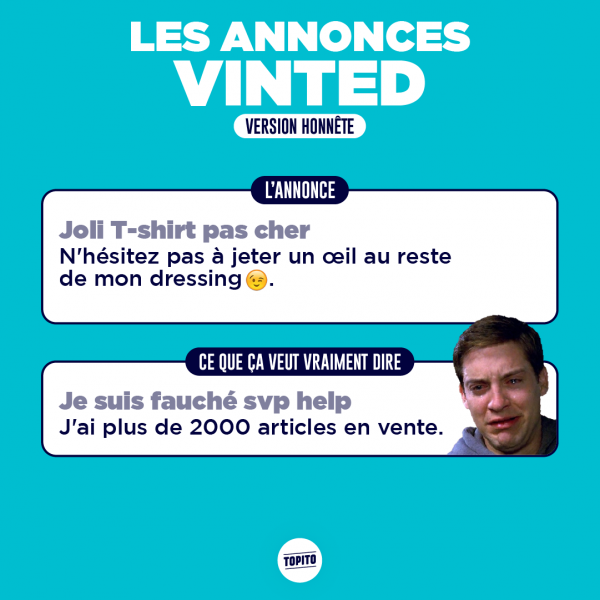 3. When you spell the magic word: "Vintage"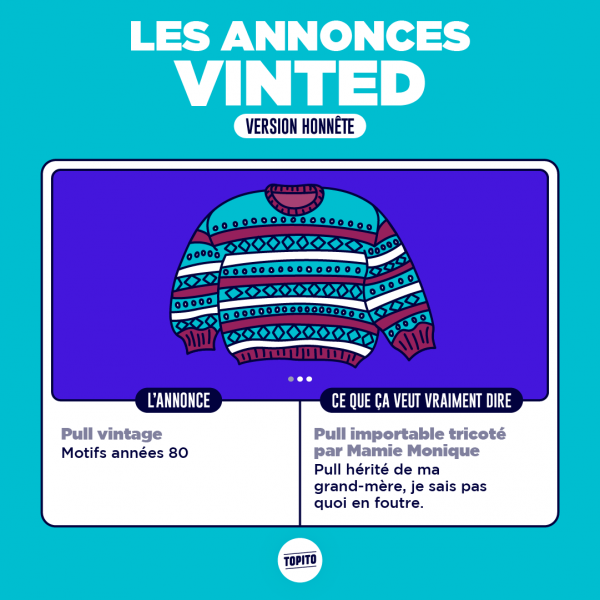 4. Above all ask no questions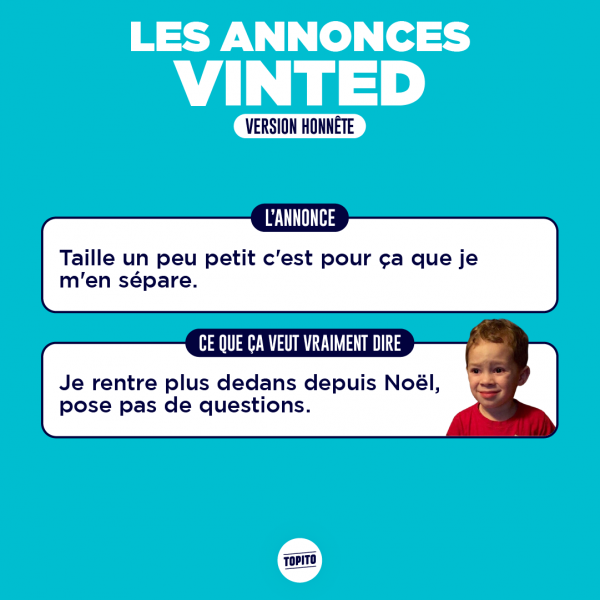 5. Arched posture + optional duckface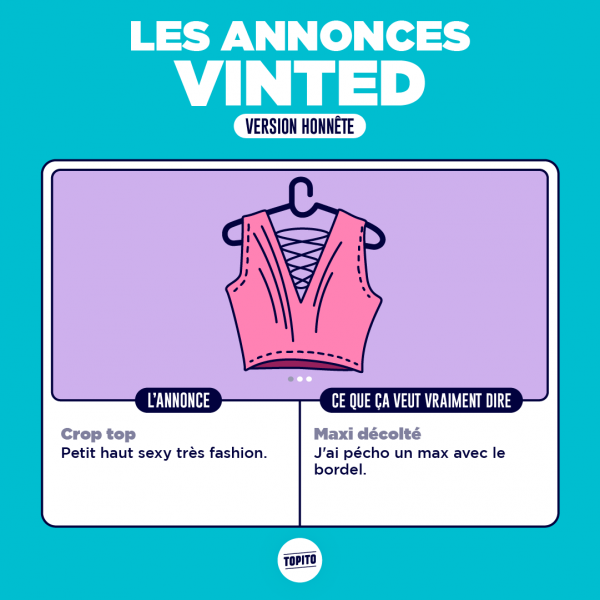 6. "Greetings to you? Do you have an 06 to miss?"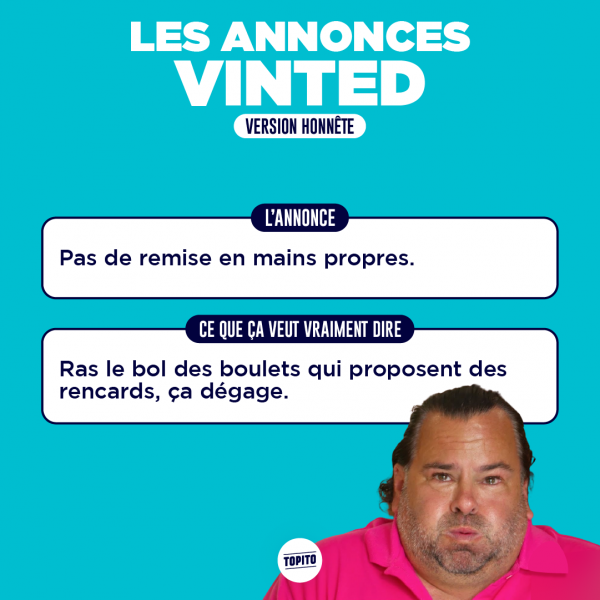 7. People who ask for photos of the garment worn: go to hell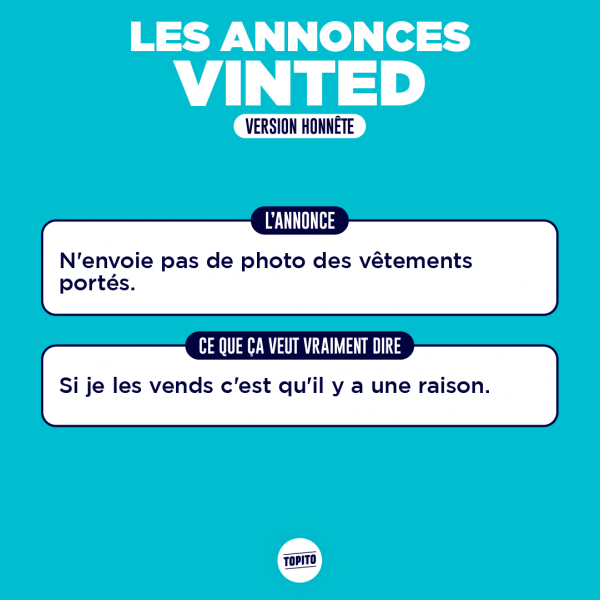 8. Last attempt before it ends up in the trash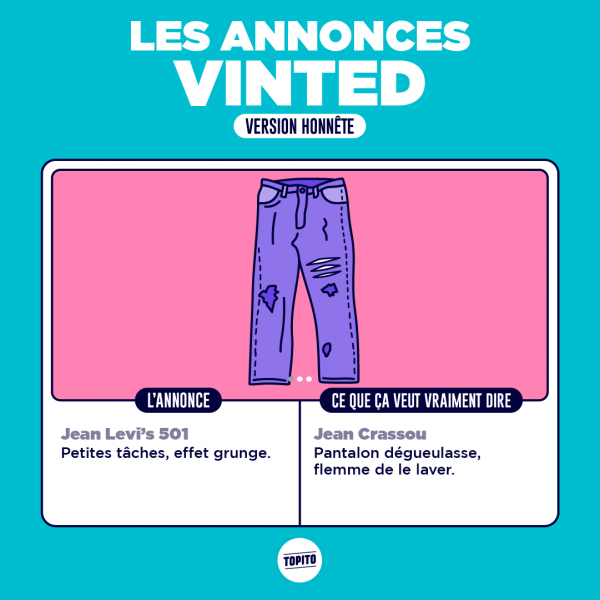 9. I dare not even give it to Emmaus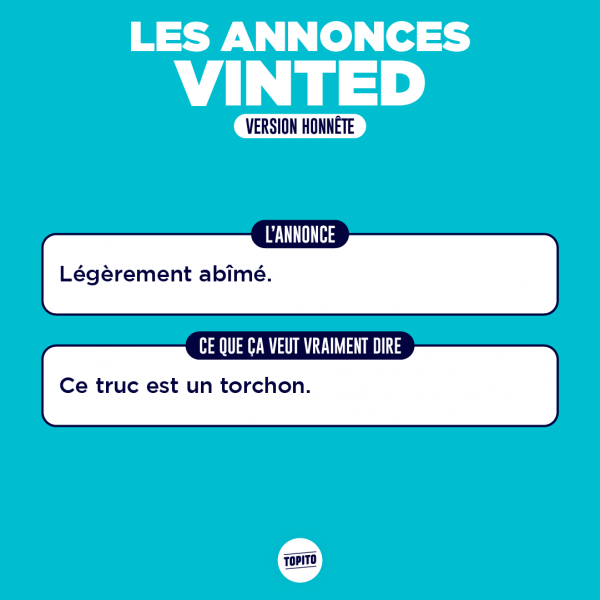 10. We don't want a discussion ok?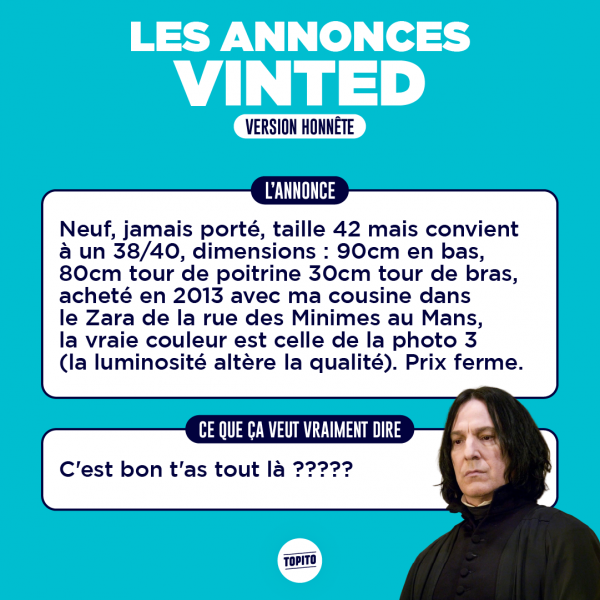 11. Who tries nothing at all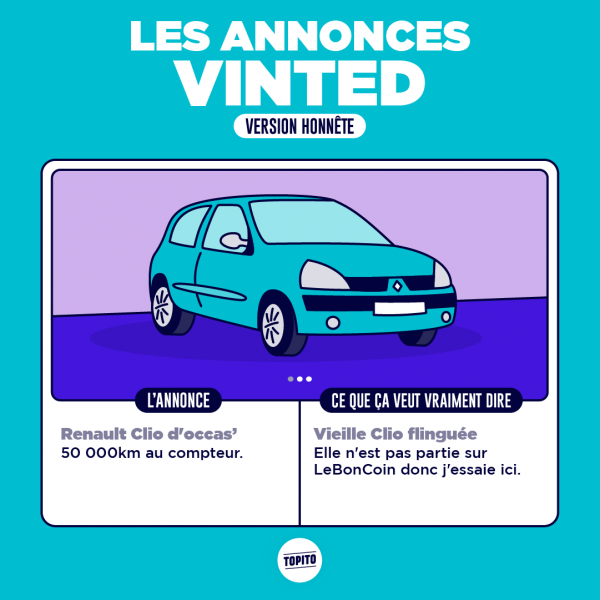 12. Don't even worry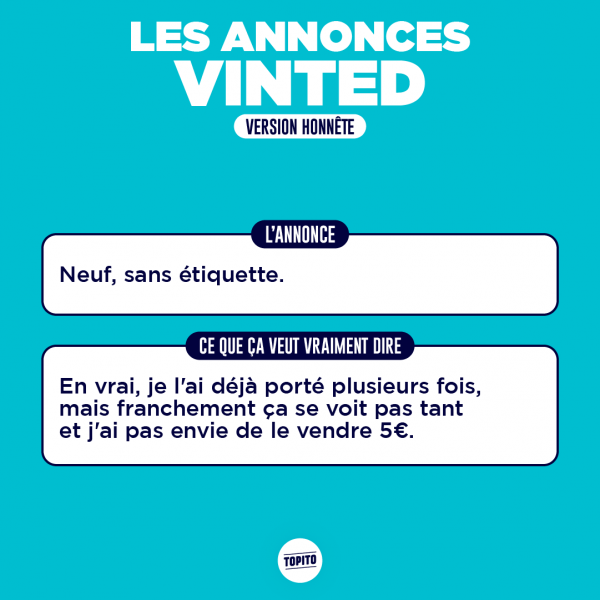 13. For the rest of the negotiations, you will have to consult my legal department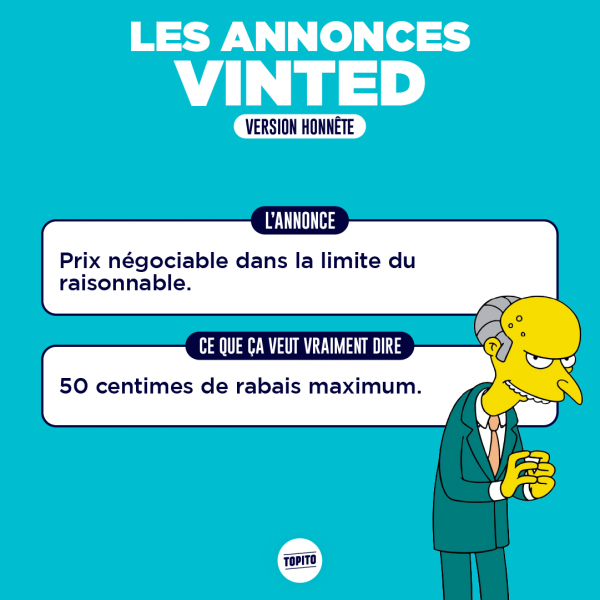 14. After a while not really drunk