Hello nostalgics! Want to remember the good old days? So let's talk about all those biscuits that we ate at snack time and that we can no longer find on the shelves today. Like really more. Even asking the gentleman in the department: "ARE YOU SURE YOU DON'T MAKE MY CHOCOCROKS ANYMORE?? » Be careful, you risk being overwhelmed by emotions such as lack and sadness when you see them again.
1. White chocolate Pepitos
We all agree that Pepitos are one of the best cookies in the world (even if Granolas are a great competition to them). But do you remember their white chocolate version? A massacre. A killer certainly too sweet, but a killer nonetheless. We would give a lot to make it happen again. Not a kidney either, but close.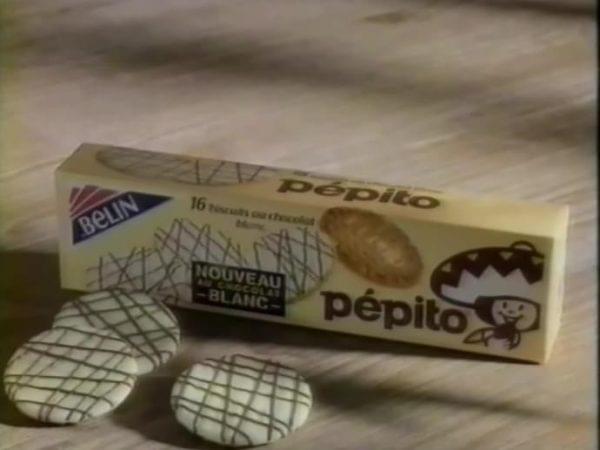 2. Les Super Yoyo
To be the cool kid on the playground in the 90s, you had to show up with a Super Yoyo. Suffice to say that when our parents finally agreed to buy some from us after long weeks of negotiation, it was a big party. And yet, it wasn't exceptionally good either. Like what we were a little stupid.
3. Les Z'animo
If today we still have the wonderful Dinosaurus, let's not forget that we also had the Z'animo. The principle was exactly the same: a shortbread biscuit and a layer of chocolate. The perfect marriage to enjoy with a small glass of milk in front of the KD2A series.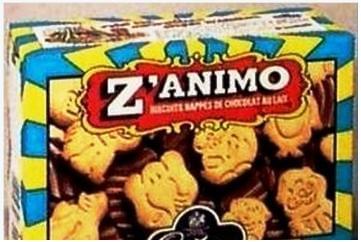 4. Titeuf cookies
Let's be honest, if we hadn't read the comics and seen the cartoon at the time, we would surely never have fallen in love with these cookies that stole everything from others (see the previous point) . But here we are, we still had a lot of fun eating them in front of our TV, swinging "tchô" between each bite.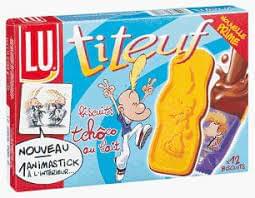 5. Nutella Snack and Drink
So yes today we have Nutella & Go which are essentially the same thing, but in Nutella & Go, there is no more iced tea. And what's a good snack without its iced tea? It's as sad as a beach without sand, an accountant without glasses or a union worker without a Philippe Poutou tattoo on his buttocks.
6. Fun Tubiz
So there the thing was simply crazy since it was biscuit straws. Perfect for casually slurping up a bowl of Nesquik while waiting for parents to get home from work.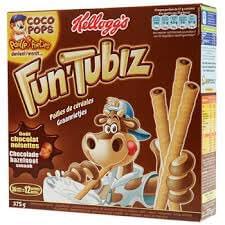 7. Captain Shock
Before Pépito Pépites were the kings of the market, it was Captain Choc who dominated the game. According to our information, he died at sea in a serious seagull accident. Rest in peace.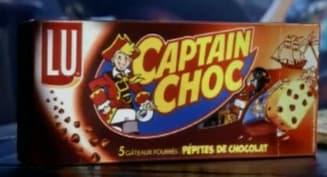 8. Crok'images
Ok this packaging does not inspire fun, but the Crok'images were part of the best cookies of the creation. On the other hand, you shouldn't be fooled by the images of athletes printed on them: like all cookies, the Crok'images gave you a big ass.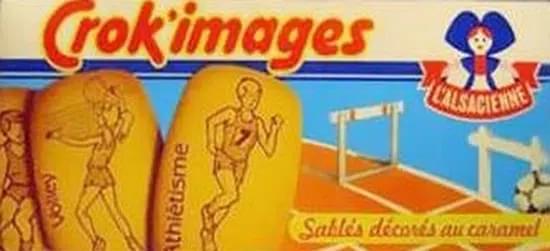 9. Chocotoon's
This beautiful name hid delicious chocolate biscuits with the effigy of Looney Tunes and the characters of Asterix and Obelix. On the other hand, it must be said: the coconut versions were disgusting (and yet we really like coconut around here).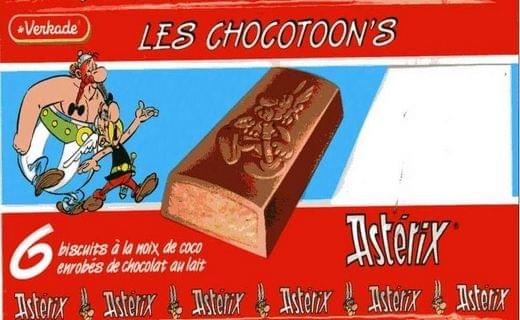 10. Nestlé Disney Family
We end in beauty on the big-taste chocolate rectangles with the effigy of Mickey and Minnie. In terms of taste, nothing crazy, but we must admit that they had a good mouth.