So yes, we talk a lot about the incomparable Italian food, the incredible French food but for you, the real love is Mexican gastronomy. Burritos, tacos, quesadillas and other ceviches, just by writing it I'm producing a lot of saliva yum I'm hungry. In any case, for you Mexican food lover, we have selected the best rated and famous Mexican restaurants in the capital for the pleasure of your stomach.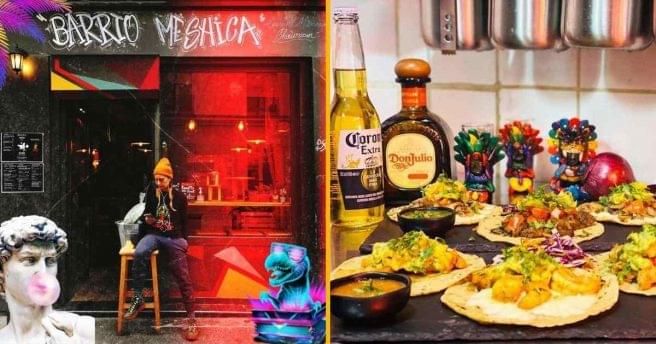 Barrio Meshica is the trendy and chill place to eat real Mexican tacos accompanied by delicious cocktails. And they also have vegetarian and vegan recipes, if that's not pretty! Here we present to you that of La Villette but there is also Barrio Meshica in Charonne in the 11th.
Address: 15 Rue de la Villette, 75019 Paris
More info here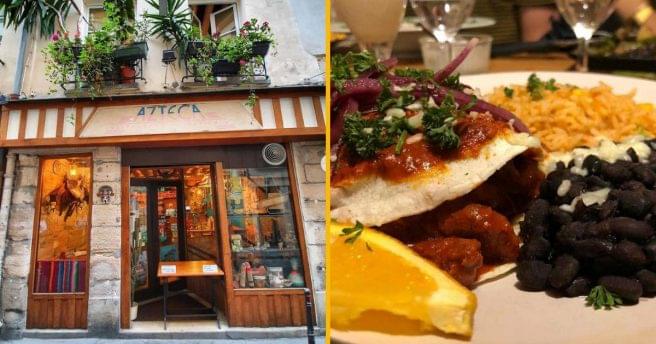 This is the oldest Mexican restaurant in Paris (according to them, eh, we didn't go to check) but it's been open since 1986 so we take their word for it! At Azteca you will be welcomed in a warm family setting to taste typical Mexican dishes.
Address: 7, rue Sauval, 75001 Paris
More info here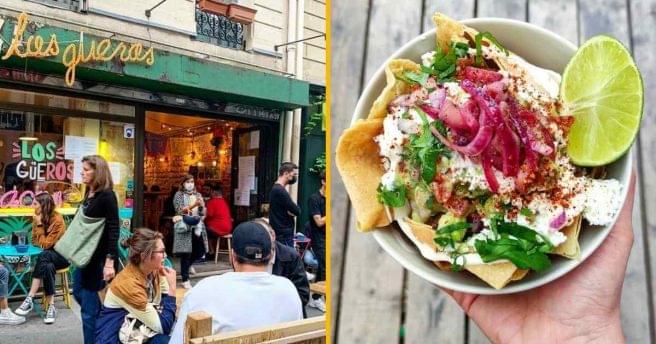 Already visually, the dishes are crazy. The concept ? Typical and 100% homemade Mexican street food with generous portions. You will have the impression of being in Mexico without having left Paris. Isn't that great?
Address: 28 Rue Saint-Ambroise, 75011 Paris
More info here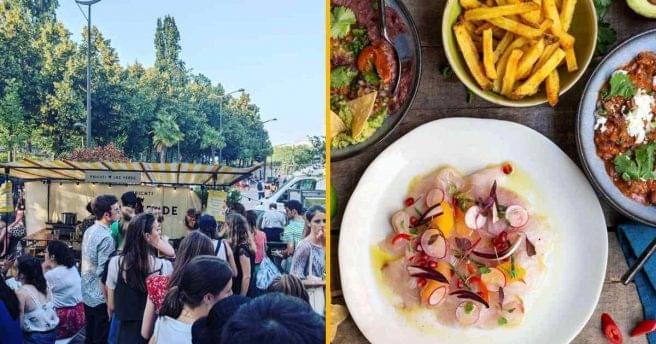 Chef Alexis Delassaux (Top Chef 2017 candidate) is at the helm of Luz Verde, so might as well tell you that it sends (tacos, and not only!). Refined Mexican dishes and especially at low prices.
Address: 24 Rue Henry Monnier, 75009 Paris
More info here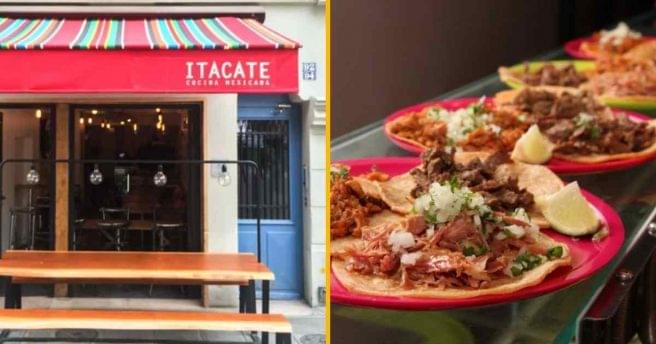 This is a small restaurant in the 1st arrondissement of the capital, with a rating of 9.1/10 on The Fork, you can only expect good Mexican food. The whole thing is to go there to make an opinion.
Address: 94 Rue Saint Honoré, 75001 Paris
More info here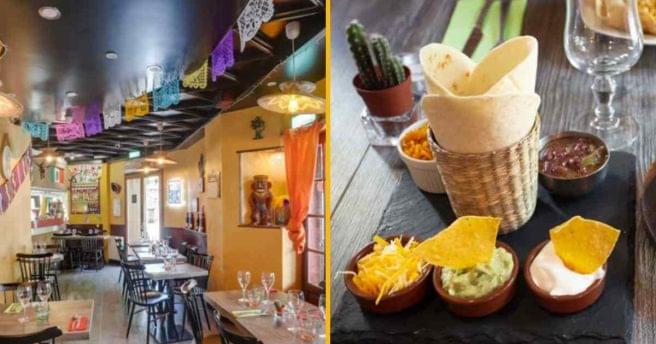 It is in the 18th that you can discover El Tequila, an atypical and 100% Mexican restaurant. It is not the exceptional note that it has been awarded on The Fork that will say the opposite.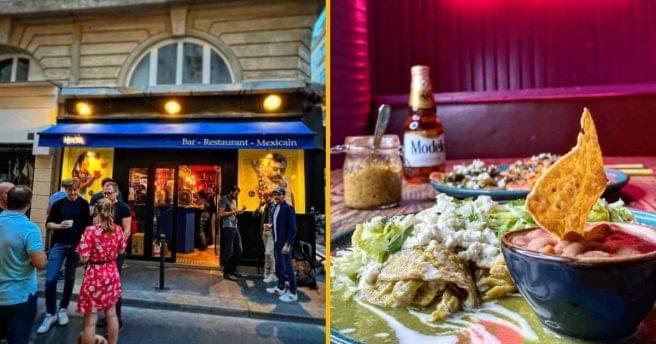 In a Latin decor, come and taste the Mexican flavors of Mex'iik. Enchiladas, tacos, enmoladas, quesadillas, ceviche there is something for everyone.
Address: 1 Rue de Marivaux, 75002 Paris
More info here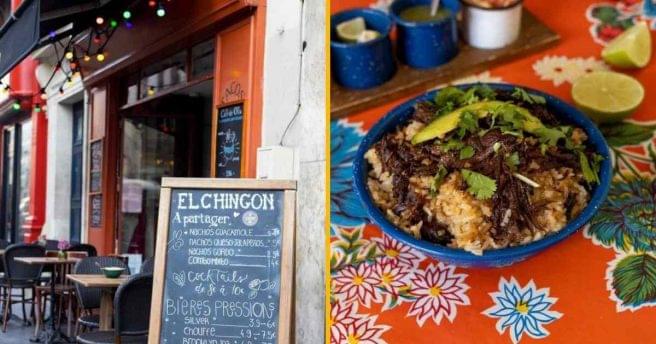 The restaurant has a rather unusual story, the story of 3 friends who one day went to Mexico to learn how to make tacos and bim, it was the birth of El Chingon. Come and taste the nachos to share but not only! You can enjoy Rice Arroz Rojo con Barbacoa, tacos and a whole host of delicious desserts: Carlota de Limón, Mango Lemon Chilli Tart (it doesn't sting… normally) and chocolate fondant. It's mouth watering.
Address: 66 Rue du Faubourg Montmartre, 75009 Paris
More info here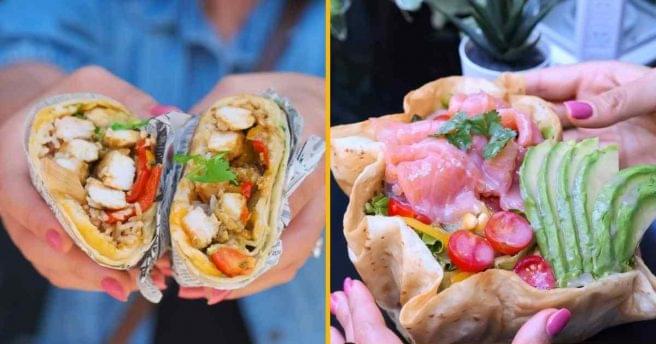 This is a halal restaurant specializing in artisan burgers and TexMex. Mexican food to eat with your fingers for more pleasure.
Address: 29 Rue Saint-Blaise, 75020 Paris
More info here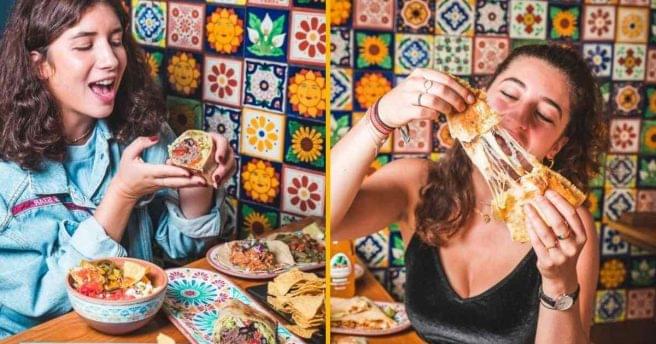 With homemade products directly from Rungis and spices imported from Mexico for an even more authentic taste.
Address: 37 Rue Yves Toudic, 75010 Paris
More info here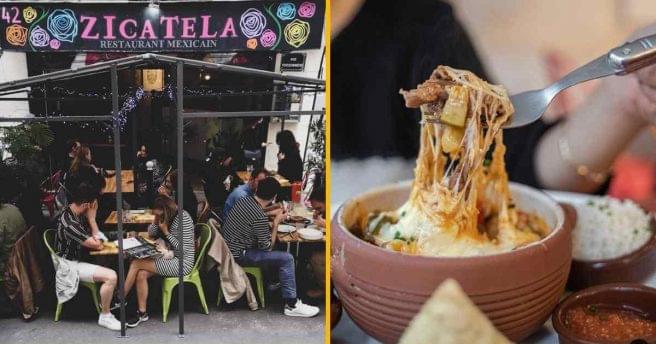 Discover traditional recipes from the Oaxaca region in Mexico. Enchiladas, posoles, chilaquiles, tamales… On request, Zicatela also offers vegetarian and gluten-free dishes.
Address: 42 Rue Poissonnière, 75002 Paris
More info here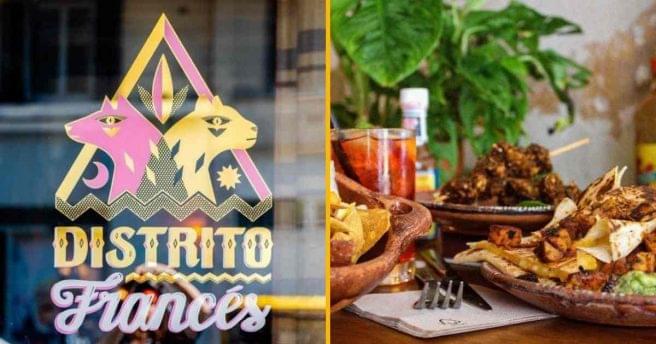 In the program ? Tacos, burritos, guacamole and margaritas of course! At Distrito Frances we mix Mexican food by adding a French touch to multiply the pleasures.
Addresses: 10 Rue Du Faubourg-Saint-Martin, 75010 Paris & 25 rue du Pont-aux-Choux
75003 Paris
More info here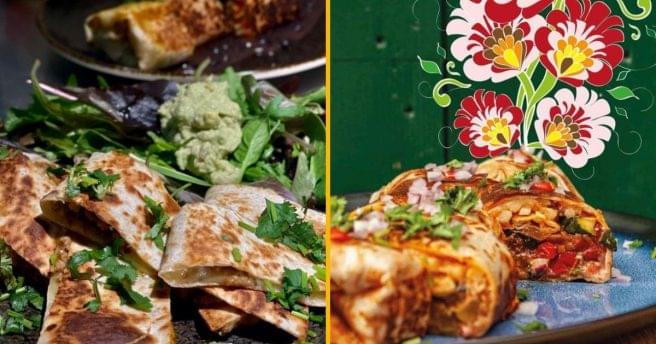 This is a family restaurant in the 9th arrondissement of Paris where you will discover authentic Mexican flavors. There, everything is homemade! You can also taste natural wine but also Mexican beers without forgetting the Margarita.
Address: 35 rue de Trevise, 75009 Paris
More info here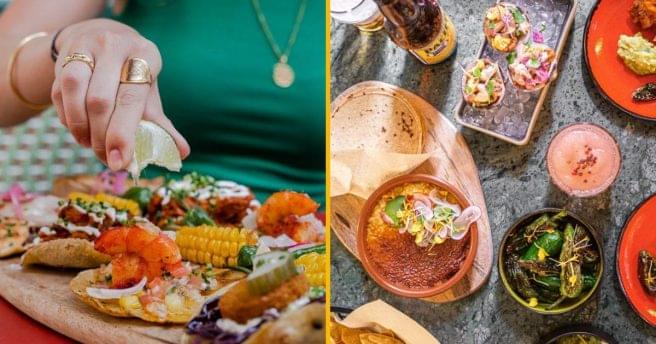 The Mamacita welcomes you to its 110m2 restaurant with 60 seats and also a beautiful terrace. The inspirations come from many cities in Mexico. Basically it gives a super nice and friendly place with delicious Mexican food.
Address: 14 rue Rougemont,
75009 Paris
More info here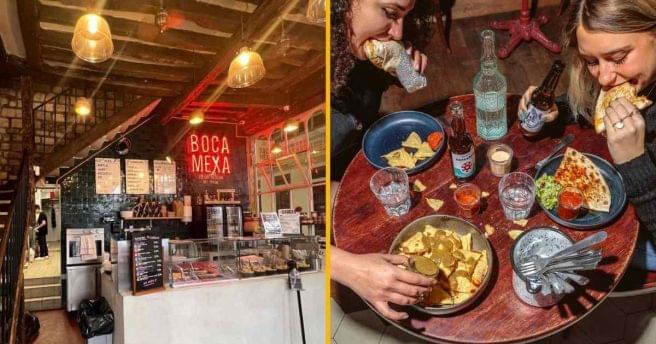 This is a chain of 9 restaurants in Paris where the dishes are cooked on site by hand every day.
Address: 9 restaurants in Paris (2nd, 4th, 5th, 6th, 11th, 10th)
More info here